Desktop 3D Printer¶
Popular Open Source/Kit 3D Printers¶
Preliminary research was carried out to see which open source designs and commercial 3D printers are popular in the 3D printer community. These will be used as a starting point for the development of the desktop 3D Printer. Various repositories such as Youtube, Github, Instructables, GrabCad, Thingiverse, Personal Blogs and Technical Forums were searched.
The Prusa i3MK3 is one of the most popular open source 3D printers which consistently ranks among the best printers money can buy. The printer currently costs about 800 Euros. However since many parts have to still be bought from Prusa, it isn't an ideal choice for people living outside Europe or in developing countries. Again, since pone buys a kit, there is not much the user can choose from.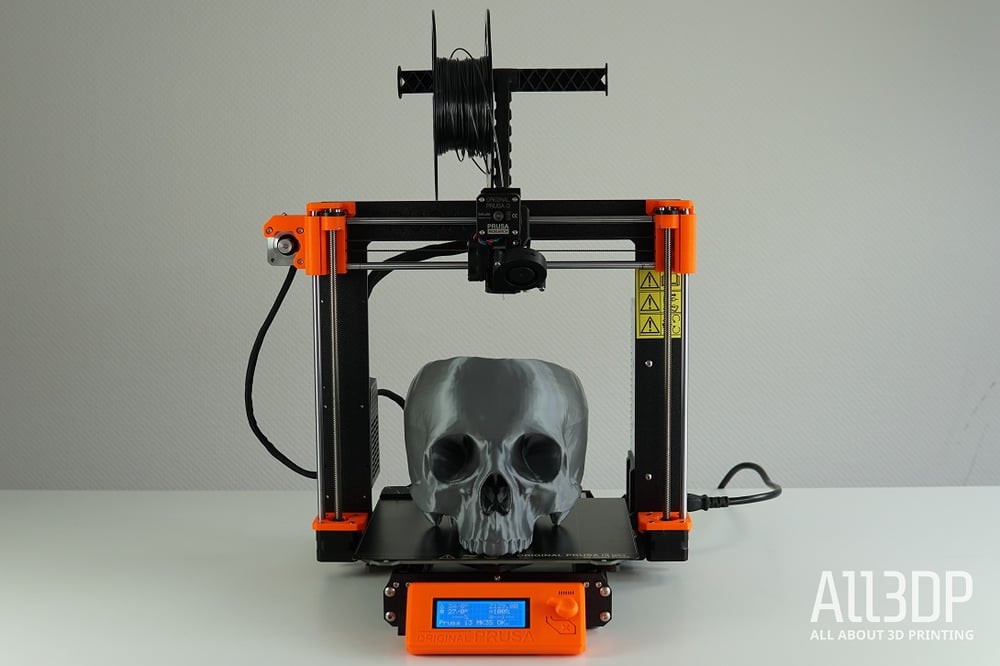 The Vulcaman V1 Reprap 3D-Printer with a build cost of 300€ is a CoreXY fully DIY 3D printer based on the reprap model. It has a fully enclosed design and the design is licensed under Attribution-NonCommercial-ShareAlike 4.0 International (CC BY-NC-SA 4.0)
BOM, CAD and a detailed instruction manual are available.
Much interaction from community on the design and 15+ rebuilds which shows the design is relatively simple with good instructions and is reproducible.
The shape is an a boxed construction which lends to its rigidity and it is also enclosed.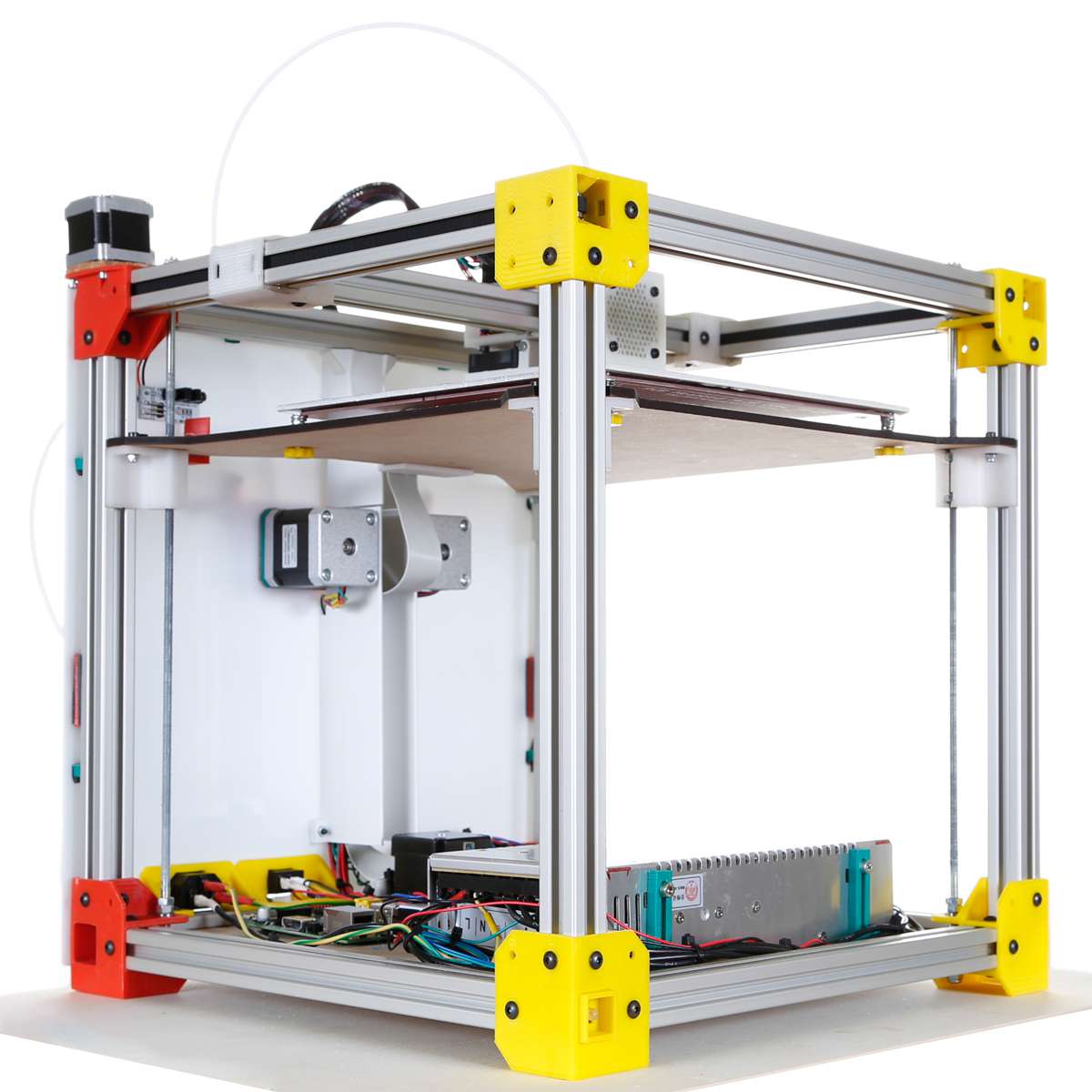 Hypercube 3D Printer is a rigid boxed shape 3D printer made from 2020 aluminium extrusion profiles from user Tech2C and is very popular on the thingiverse website. The design also employs the coreXY mechanism with the attempt to reduce the X-carriage weight. The printer however has a cantilevered bed which causes Z-wobble in prints mainly noticed in printers that have tried to scale the design to a larger build volume.

Hypercube Evolution (also known as the HEVO), developed by SCOTT_3D, is an iteration or remix of the HyperCube 3D printer designed by Tech2C. It adds 3030 extrusions around the frame for added thickness, as well as a few more upgrades. It has a decent Wiki as well as a couple of different BOM generators, online and in Excel format. The design comes with configurable CAD files for required build volume and single or double Z axis motors. The build is relatively simple and allows modifications. The design is fully open source i.e. users can use the design, modify it and also use it for commercial purposes. The design is very popular in the community, since it improves on the previous design by tech2C by making it more rigid.
Some Commercial and semi open Source (DIY) Desktop Printers
Stratasys (Industrial Higher End)
Ultimaker (Mid consumer however still expensive) - These are considered highly reliable, however come at a high price tag starting at 2500 Euros for the base model
Creality Ender 3 - Cheapest available chinese printer (about 200 Euros) that is also open source. Provides great quality prints and is also certified by OSHWA to be fully open source. However, only this model from Crealty.
---
There are many cheap 3D printer kits that are available these days like the Creality or Tronxy models. These work and do the job but the parts are not optimum or quality components. More often than not users upgrade their cheap printers and end up spending twice as much in the end by replacing components. It is preferrable then to build your own printer from scratch where you get to decide what components you would like to have in the printer. Also if something breaks, you know exactly what to do or how to fix it. Lastly, it is a great learning experience. Moreover, if the build instructions and CAD model are available the user could also customize the build to adapt to locally available raw materials.
Great general information and guidelines on building a DIY 3D printer - https://hackaday.com/2016/07/06/build-a-3d-printer-workhorse/
---
Last update:
January 5, 2022